hr-lounge Stipendium
DIGITAL TRANSFORMATION AND CHANGE MANAGEMENT
Die hr-lounge und die LIMAK Austrian Business School vergeben gemeinsam drei 50 %-Teilstipendien für den Universitätslehrgang Digital Transformation and Change Management.
Zielgruppe:
Personalleiter*innen (exklusiv für hr-lounge Mitglieder), HR-Mitarbeiter*innen der hr-lounge Mitglieder sowie deren Mitarbeiter*innen aus der HR Abteilung, die sich weiterentwickeln wollen und die Zulassungsvoraussetzungen erfüllen.
Förderinhalt
3 x Universitätslehrgang Digital Transformation and Change Management
Programmstart: 06. Oktober 2023 in Linz
Form der Förderung
Es werden drei Teilstipendien im Ausmaß von 50% der Programmkosten vergeben. Diese Förderung ist nicht mit anderen Aktionen kombinier- oder in bar ablösbar. Der Rechtsweg ist ausgeschlossen. Bestehende Programm-Teilnehmer*innen sind von der Teilnahme ausgeschlossen.
Die Programmgebühr für den Universitätslehrgang beträgt € 6.900,- exkl. Anmelde- und Administrationsgebühr € 690,-
Förderbetrag Universitätslehrgang: € 3.450,-
Auswahlverfahren
Die Bewerbung zum Förderprogramm erfolgt schriftlich an stipendium@limak.at. Die besten Bewerber/innen werden zum Hearing eingeladen.
Bewerbungsschluss:
31. August 2023
Hearing:
Termin wird noch bekannt gegeben!
Allgemeine Zulassungsvoraussetzungen:
Abschluss eines Studiums und mindestens drei Jahre Berufserfahrung oder eine Qualifikation durch Berufs- und Praxiserfahrung, die mit einem Studium vergleichbar ist, sowie ein positiv absolviertes Aufnahmegespräch.
Benötigte Bewerbungsunterlagen an stipendium@limak.at:
Bewerbungsformular – Download
Lebenslauf
Motivationsschreiben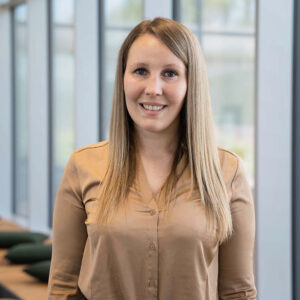 Sie haben Fragen?
Wir beraten Sie gerne persönlich.
Christina Schwarz
Programmberatung
In Kontakt bleiben
Jetzt den LIMAK Newsletter abonnieren und topaktuelle Informationen für Ihre berufliche Zukunft bekommen. So sind Sie immer den entscheidenden Schritt voraus.
Der LIMAK Newsletter ist kostenlos und kann jederzeit abbestellt werden.