LIMAK Management Spotlights Mitgliedschaft
Sie sparen 20%!
Jahresabo
---
Sie sparen 41%!
Corporate Abo
---
Corporate Abo+
Pay-per-Use Abo
LIMAK MANAGEMENT SPOTLIGHTS

Es wird immer wichtiger, im Berufsleben up-to-date zu sein und sich ständig weiterzuentwickeln.
Lifelong Learning soll zukünftig auch für Sie mehr als nur ein Schlagwort sein?
Die LIMAK Management Spotlights bieten Ihnen 16 mal im Jahr aktuelles und wissenschaftlich fundiertes Wissen in Form von spannenden und interaktiven 75-minütigen Webinaren mit nationalen und internationalen Expert*innen.
BE PART OF IT. LEARN. GROW
MIT DEN LIMAK MANAGEMENT SPOTLIGHTS ERHALTEN SIE:

aktuelles und
fundiertes Wissen

mit hoher
Praxis­relevanz

auf unterschiedlichen
Devices verfügbar


zeitlich flexibel als
Video und Podcast abrufbar

Antworten auf Ihre
brennendsten Fragen

Jeden 2. Dienstag im Monat
(18.00 – 19.15 Uhr)
brandaktuelle Themen
von nationalen und internationalen Expert*innen prägnant auf den Punkt gebracht
Spannende Talkrunden
mit Expert*innen aus Praxis & Wissenschaft, unterschiedlichen Ländern, Branchen und Fachbereichen
1x IM QUARTAL
"SPECIAL EVENT-
VIRTUAL ROUNDTABLE"
Das erwartet Sie
13. Juni 2023
Aktuelle volks- und finanzwirtschaftliche Entwicklungen und die Auswirkungen für Unternehmen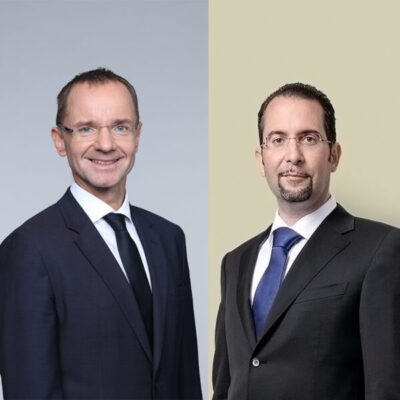 Stefan Fink, Teodoro Cocca
Details
04. Juli 2023
Die Führungskraft als Coach – ein Widerspruch?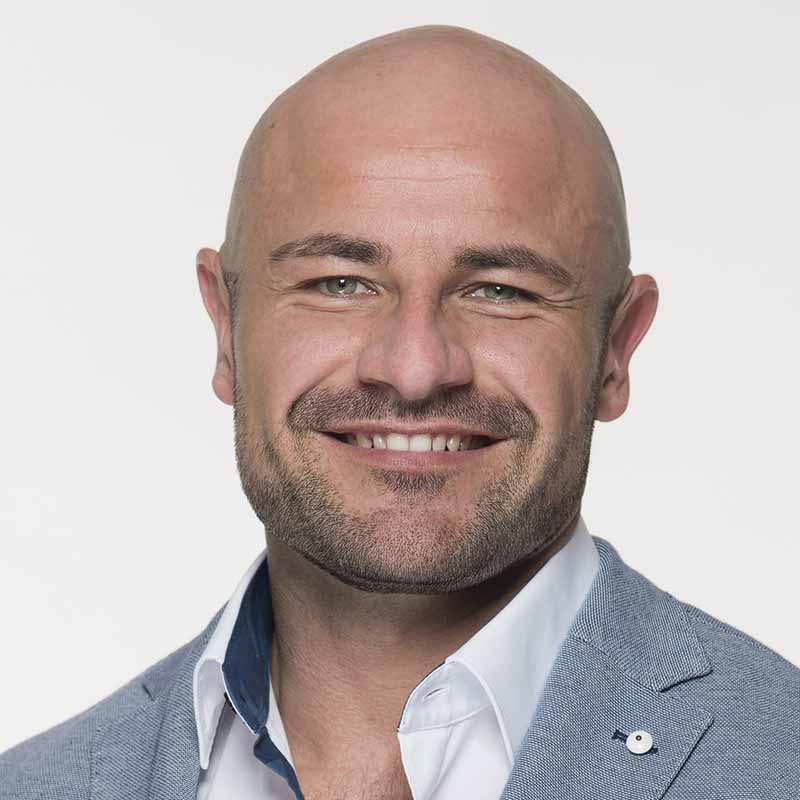 Mag. Alexander Stankovsky, MBA
Details
08. August 2023
Enhancing Performance with Inclusive Leadership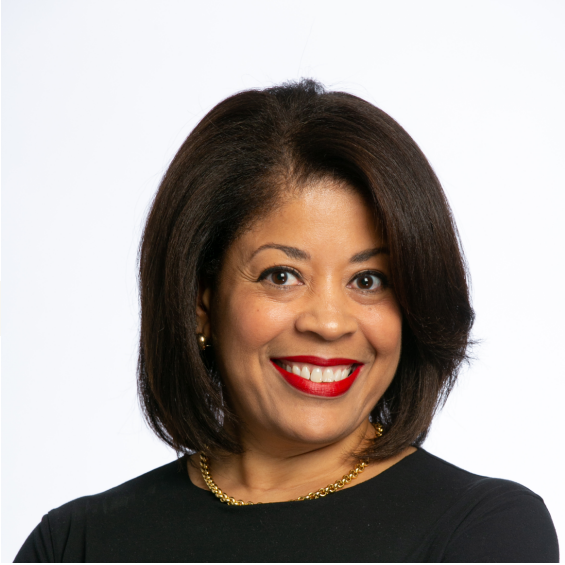 Sharon Ehrlich
Details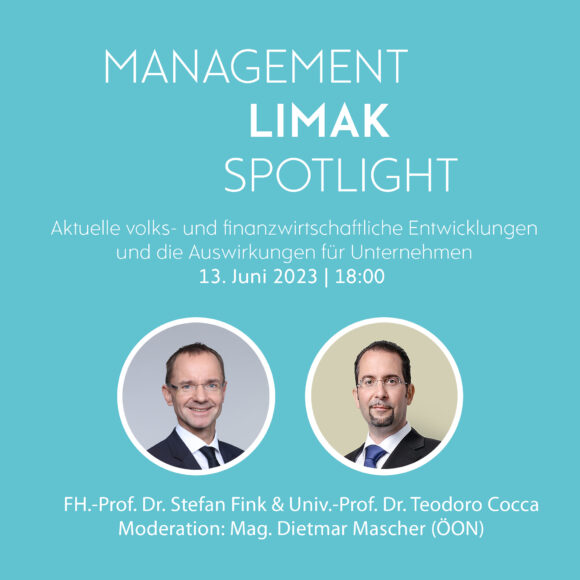 LIVE @LIMAK
Die LIMAK Management Spotlights gehen erstmals in Präsenz über die Bühne und präsentieren ein brisantes Thema:
Welche Auswirkungen haben die aktuellen volks- und finanz-wirtschaftliche Entwicklungen für Unternehmen?
FH.-Prof. Dr. Stefan Fink und Univ.-Prof. Dr. Teodoro Cocca gehen auf die aktuellen volks- und finanzwirtschaflichen Entwicklungen und deren Auswirkungen für Unternehmen ein. Moderiert wird der spannende Talk von Mag. Dietmar Mascher, Chefredakteur-Stellvertreter, Leiter Wirtschaftsressort der OÖNachrichten.
Dienstag, 13. Juni 2023
Beginn: 18:00 Uhr
Get-together: 17:30 Uhr
Treffpunkt: LIMAK Austrian Business School, Altenbergerstraße 69, 4040 Linz
In nur vier Schritten zu Ihrem Webinar-Abo-Modell
LIMAK Management Spotlights Mitgliedschaft nutzen