LIMAK Management Spotlights Mitgliedschaft
Sie sparen 20%!
Jahresabo
---
Sie sparen 41%!
Corporate Abo
---
Corporate Abo+
Pay-per-Use Abo
LIMAK MANAGEMENT SPOTLIGHTS

Es wird immer wichtiger, im Berufsleben up-to-date zu sein und sich ständig weiterzuentwickeln.
Lifelong Learning soll zukünftig auch für Sie mehr als nur ein Schlagwort sein?
Die LIMAK Management Spotlights bieten Ihnen 16 mal im Jahr aktuelles und wissenschaftlich fundiertes Wissen in Form von spannenden und interaktiven 75-minütigen Webinaren mit nationalen und internationalen Expert*innen.
BE PART OF IT. LEARN. GROW
MIT DEN LIMAK MANAGEMENT SPOTLIGHTS ERHALTEN SIE:

aktuelles und
fundiertes Wissen

mit hoher
Praxis­relevanz

auf unterschiedlichen
Devices verfügbar


zeitlich flexibel als
Video und Podcast abrufbar

Antworten auf Ihre
brennendsten Fragen

Jeden 2. Dienstag im Monat
(18.00 – 19.15 Uhr)
brandaktuelle Themen
von nationalen und internationalen Expert*innen prägnant auf den Punkt gebracht
Spannende Talkrunden
mit Expert*innen aus Praxis & Wissenschaft, unterschiedlichen Ländern, Branchen und Fachbereichen
1x IM QUARTAL
"SPECIAL EVENT-
VIRTUAL ROUNDTABLE"
Das erwartet Sie
12. Dezember 2023
Wie kommuniziert man Nachhaltigkeit als Unternehmen richtig?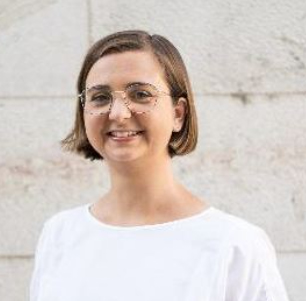 Vera Pichler, MA MA
Details
In nur drei Schritten zu Ihrem Webinar-Abo-Modell


LIMAK Management Spotlights Mitgliedschaft nutzen
Kostenlos testen, danach 49 EUR pro Monat und jederzeit kündbar