Es geht wieder los: Study Trip nach San Francisco
Nach 2 Jahren pandemiebedingter Pause sind wir nun wieder zurück an unserer Partneruniversität in San Francisco!
Eine Woche lange hat die LIMAK Austrian Business School im Zuge des Study Trips mit ihren Teilnehmer/innen San Francisco und das Silicon Valley unsicher gemacht! Neben interessanten Vorlesungen standen auch spannende Firmenbesuche am Programm.  Unsere Teilnehmer/innen und wir waren bereits voller Vorfreude und wurden nicht enttäuscht.
Sightseeing in San Francisco
Gerade in den Staaten angekommen startet schon das erste Programm. Wie könnte man sich besser auf die neue Umgebung einstimmen als mit einer Sightseeing Tour durch die Stadt.
So standen etwa eine City Tour mit allen Highlights der Stadt am Programm, gefolgt vom Besuch des Nationalparks Muir Woods und einem kleinen Abstecher nach Sausalito, einer kleinen Stadt an der Bucht von San Francisco.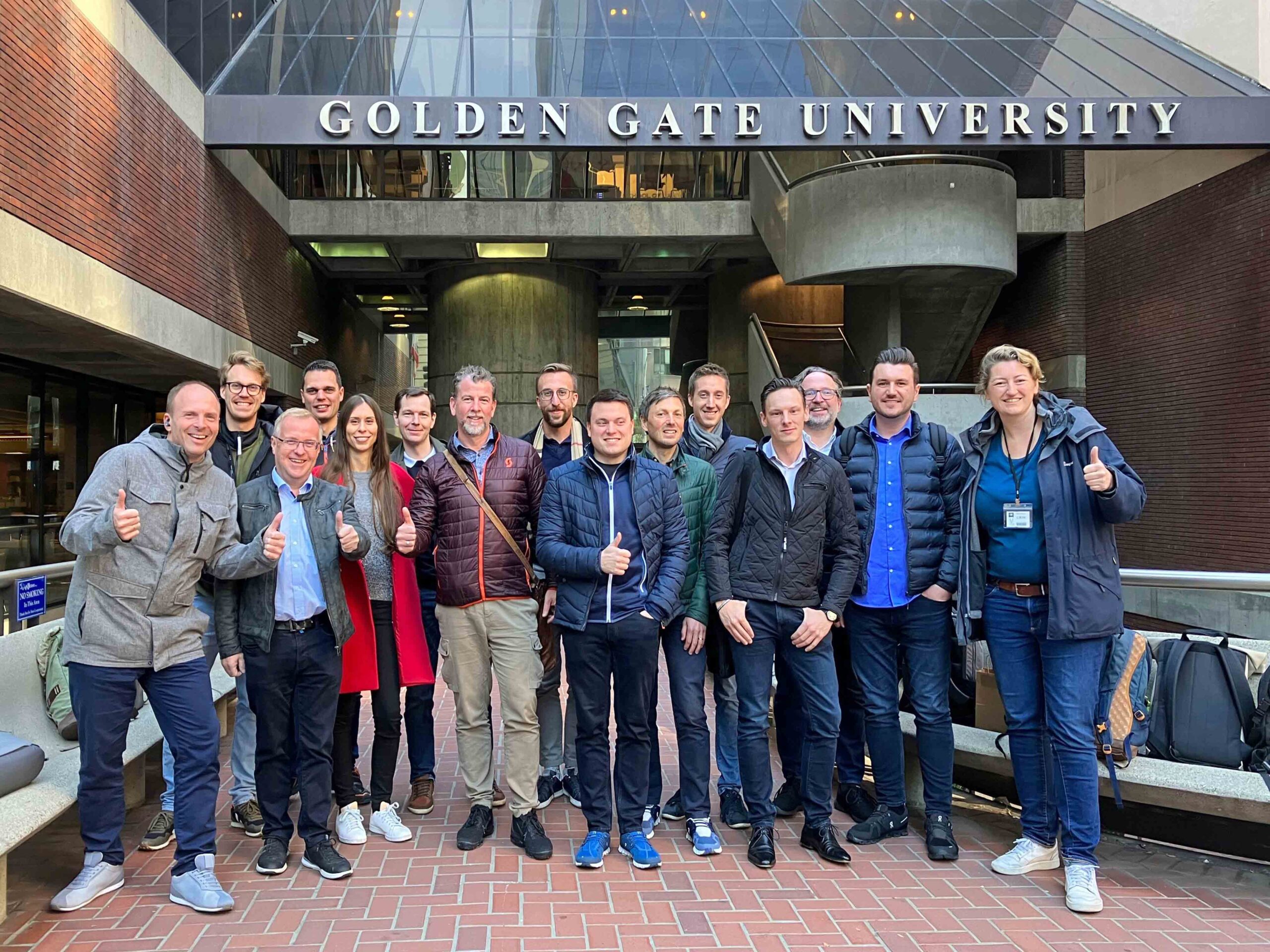 Akademisches Programm an unserer Partneruniversität: Golden Gate University
Nach einem Tag voller neuer Eindrücke ging es für die Teilnehmer/innen auf die Golden Gate University.
Hier wurden Vorlesungen unter anderem zu folgenden spannenden Themen besucht:
The Innovation Mindset
Understanding Silicon Valley and its Support Systems
Importance of Support Networks
The Ambidextrous Business
Firmenbesuche im Silicon Valley
Nachdem die Theorie an der Universität verinnerlicht wurde, und um das Silicon Valley Mindset tatsächlich zu erleben, folgten mehrere Firmenbesuche, unter anderem zu Firmen wie Plug&Play Tech Center, Automation Hero oder LinkedIn.