facts
Date
May 21st – 27th, 2023
Target Group
LIMAK participants, Alumni and other interested executives, who want to expand their global network, develop cross-cultural competence and learn about global business development
Program Fee
€ 4.000,-*
Application Fee**:  € 690,-
*Travel costs and accommodations are not included in the price. Limited number of participants
**Does not apply for current participants and graduates of LIMAK
Contact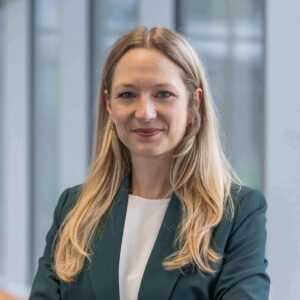 Mag. Florentina Schallmeiner, BSc
+43-676 898 664 478
florentina.schallmeiner@limak.jku.at
Program Facts
First-hand insights into the Asian business environment from a variety of perspectives
Discussions about challenges and strategic decisions of global players
Knowledge transfer is facilitated by academic experts
The study trip comprises the multifaceted inputs from different cultural, institutional and legal perspectives
Insights in international companies of different industries
Socializing, networking opportunities and cultural program / sightseeing in Singapore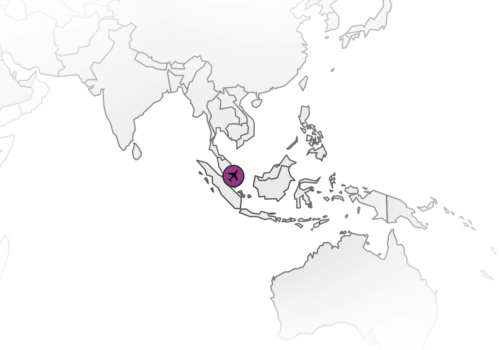 Singapore
Singapore is a global financial center and a major commercial hub, with a highly developed economy that is heavily reliant on trade and services and has established itself as one of the most innovative countries on the planet.
"From abundant public housing to a close-to-zero crime rate, the country has a wealth of cutting-edge initiatives across all sectors, and sustainability is no exception", stated by Forbes. The innovative country has one of the most successful economies with one of world's highest GDP per capita.
Singapore is an international hotspot not only in the financial sector, but also an important location for start-ups and established companies in the High-Tech Industry, research and development. According to the Austrian Foreign Trade Center, the most exciting business opportunities for Austrian companies in Singapore are currently companies in Software & IT (Fintech), Energy efficiency / Green Building, Tourism & Infrastructure, Medical Technology & Laboratory Supplies.
The city-state is also known for its cleanliness, safety, and efficient public transport system and has a multicultural society. In addition, Singapore is famous for its food, with a diverse range of local and international cuisines available at hawker centers and high-end restaurants.
Learn about Asia from different perspectives
Learn about doing business in Asia:
The Learning Journey in Singapore consists of six themes:
Asian economy:
Macro economic development of major Asian economies such as China, Singapore etc. as well a challenges and future developmental trajectory will be covered
Asian Culture & Society:
Deep dive into particularities of Confucian Culture and the culture of Singapore which is a mélange of Malay, South Asian, SE Asian and Eurasian culture and influences
Multinational Corporations in Asia:
Discussions about past development, current strategies and future challenges for Multinational Corporations in Asia with focus on China and South East Asia
Innovation in Asia:
We highlight Innovation from three perspectives: Innovation ecosystem, corporate innovation strategy and consumer innovation adoption in the Asian context
Startups in Asia:
Asian startup ecosystems and opportunities and challenges for born-global startups in Asia
Sustainability in Asia:
We deal with Sustainability policies and strategies of Asian economies, completed by best practices and case examples
The closing of the study trip features a wrap up of the week's learnings and the presentation of group projects.
All lectures are held by internationally recognized and experienced faculty members and will be complemented by guest speakers.
Develop personal and professional networks:
Learn about different industries on site, gain firsthand insights on how Singaporean Players and Austrian Subsidiaries in Singapore develop and successfully grow their businesses in Asia.
During the program, various company visits and discussions with local experts
are facilitated in order to gain a valuable learning experience.
Evening events provide the opportunity to meet experts from local and international companies, exchange about current business developments and grow your global network.
Experience the rich culture and heritage of Singapore:
Singapore is a melting pot of cultures, with a diverse mix of ethnic communities and also has a rich history and a unique political and social system.
Develop cross-cultural competence and gain a deeper understanding of the customs and traditions of locals by engaging in cultural immersion sessions in and outside of classes.
Academic Supervisor
Professor Dr. Zheng HAN is Chair Professor of Innovation and Entrepreneurship at Tongji University in Shanghai and at the Sino-German School for Postgraduate Studies (CDHK), and visiting professor for University of St. Gallen in Switzerland. He is also founder of HAN Executive Advisory and Development, a boutique advisory and executive development company specialized in Asian economy, strategy, marketing and innovation management.
Professor Han studied in Germany and holds an Industrial Engineering Master's Degree in Mechanical Engineering of TU Braunschweig. He completed his Ph.D. at the University of St. Gallen, Switzerland, and was scholar of the Swiss National Science Foundation, visiting Scholar of the China Europe International Business School (CEIBS) in China and the Wharton-SMU Research Centre in Singapore. His articles appear in renowned international journals such as International Journal of Technology Management, Journal of Knowledge Management, R&D Management, International Journal of Entrepreneurship and Innovation Management and International Entrepreneurship and Management Journal. Professor Han teaches Executive MBA and top executive programs for leading international business schools and universities such as ESMT, ESSEC Business School, ETH Zürich, Mannheim Business School, Tongji University and University of St. Gallen.
Before his academic career, Professor Han served as Chief Representative and Chief Investment Advisor of the Haniel Group in China for 7 years. Professor Han works on China's economic development, strategy, innovation and B2B marketing advisory projects and design and deliver frequently executive development programs, workshops and keynote speeches for both MNCs and "Hidden Champions".